No contracts. No case minimums. No surprises.
For more than 40 years, G&H Orthodontics has equipped orthodontists with the essentials they need to craft the ultimate smile. Orthodontists around the world rely on our selection of brackets, bands, buccal tubes, elastomerics, and wires to achieve consistent patient outcomes. The Tune Aligner system is built in that spirit and is the clear alternative to our traditional appliance options.
STEP 1
Schedule Your Demo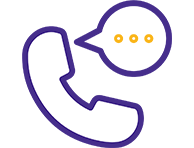 Your G&H sales representative will walk you through the advantages of the Tune Clear Aligner system and how it can positively impact your practice. They'll highlight the power, capability and usability of the Smile Studio software and its Automatic Staging tool, and share the straightforward pricing options available with
no contracts.
STEP 2
Submit Your First Case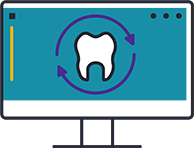 Refine your treatment plans in real-time, maintain complete control of the overall outcome, and utilize your expertise to meet the individual needs of your patients. You can manage and plan treatment 100% on your own, or with the full support of our trained technical staff at no additional cost and with no case minimums.
STEP 3
Begin Treatment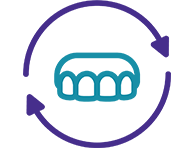 Review, approve your case, and aligners will be delivered to your office in as few as 10 days from initial case submission. Now, you can give your patients the treatment they want, based on a treatment plan you control, from a partner you trust - all with fewer treatment stages, low refinement rates, treatment cost savings, and
no surprises.
Learn More About Tune Clear Aligners
Speak with a member of our team now to learn how Tune Clear Aligners can be a valuable resource in your treatment portfolio and make a difference in your practice. Presently, Tune Clear Aligners are only available to licensed orthodontists in the United States.

Join OrthoClub
and Enjoy Exclusive Deals and Benefits
Save Up to 40% on Thousands of Products