Flexible, secure system. Industry-leading expertise. Dependable training and support.
For more than 40 years, G&H Orthodontics has equipped orthodontists with the essentials they need to craft the ultimate smile. Now, we want to equip YOU to build your business by offering a clear aligner solution to your dental clients.
STEP 1
Schedule Your Demo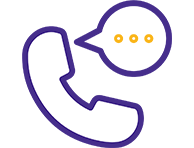 Your G&H sales representative will walk you through the advantages of the Tune™ Clear Aligner system and how it can easily integrate into your dental lab business. They'll highlight the power, flexibility, and reliability of the Smile Studio software and its Automatic Staging tool.
STEP 2
Submit Risk-Free Case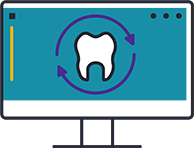 Your doctors maintain complete control of the overall outcome to meet the individual needs of their patients. We will provide an initial case planning recommendation, which can be modified by you or your client prior to being finalized for approval.
STEP 3
Begin Treatment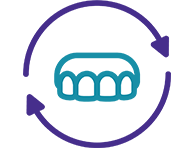 Turnaround is within 72 hours for the case planning, and in as little as 10 days for a complete aligner system to be delivered. Now you and your clients can grow your business based on treatment plans that are fully within your control, with fewer refinements and fewer stages, and backed by the expertise of G&H Orthodontics®.
Learn More About Tune Clear Aligners
Speak with a member of our team now to learn about our free trial and how Tune Clear Aligners can be a valuable resource in your business portfolio and make a difference for your clients.